A friently welcome home
Intelligent Keypad
Imagine always having a frient protecting your home. Someone who welcomes you but locks out intruders. A frient who values the safety of you and your family higher than anything else - and someone who makes sure that you will never struggle with lost keys again.
Now that's a frient!
Keep intruders away
Place the Intelligent Keypad at your front door, connect it with your smart door lock via a compatible hub, and the keypad ensures that only the people you want to get in. Who wouldn't want a frient like that? The keypad keeps you one step ahead of intruders. It notifies you instantly if anyone tries to enter your home by tampering with the keypad.
That's what frients are for
Secure access control
Keyless entry
Welcoming you home – even in the dark
An enlightened welcome
The Intelligent Keypad is always happy to see you – even so happy that it lights up in the dark when it sees you. What a way to be welcomed home! The keypad is very user-friently and doesn't want you to struggle to get into your home at nighttime.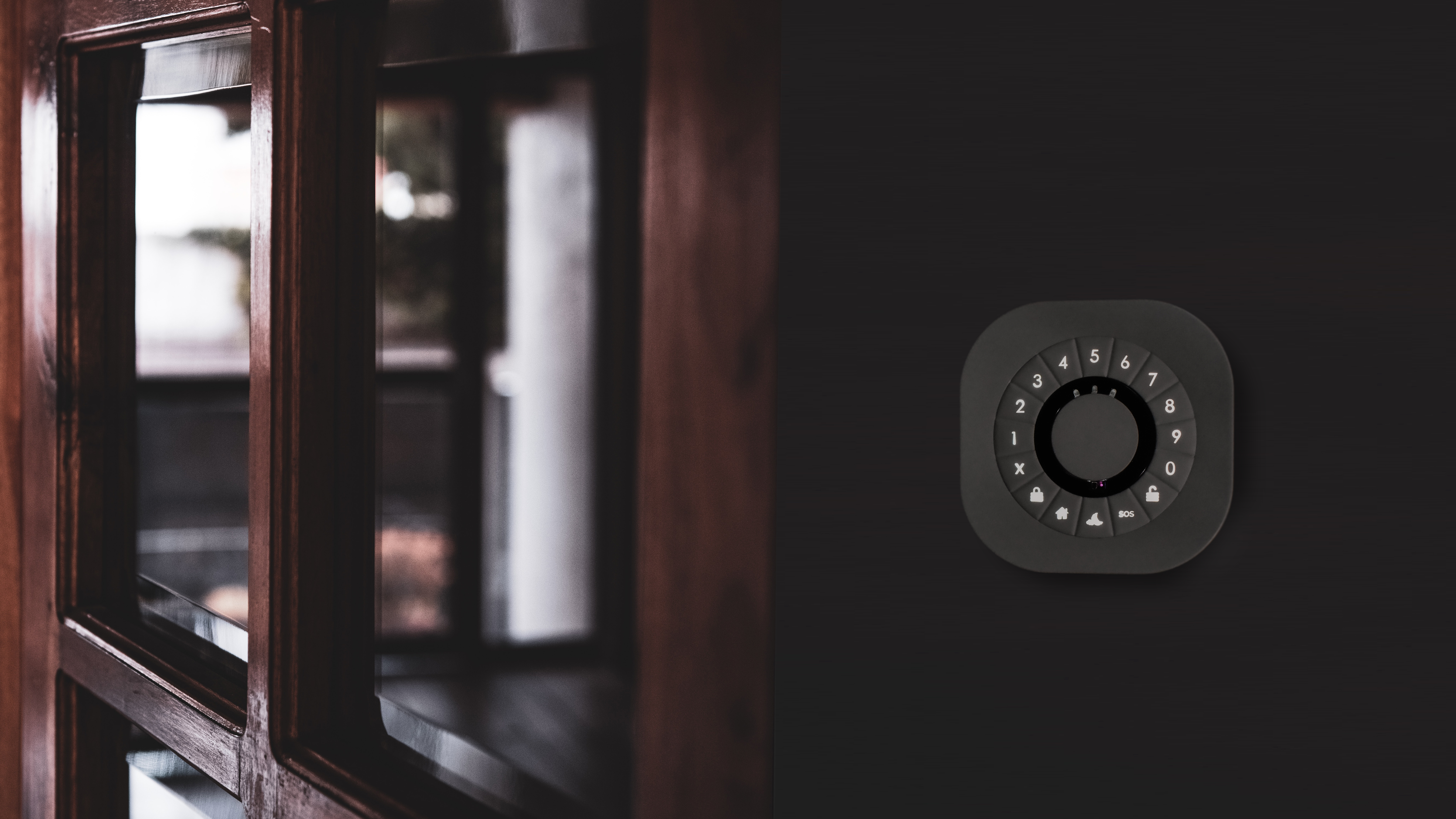 Specifications
Communication protocol: Zigbee
Battery: 4 x AA Alkaline
Battery life: 12 months (Normal usage)
Operation temperature 0 to +50°C
Color: White
See all specifications
General
Dimensions: 90 x 90 x 22 mm
Color: White
Power supply
Battery: 4 x AA Alkaline
Battery Life: 12 Months (Normal usage)
Battery status and warning
Radio
Sensitivity: -100dBm
Output Power: + 8 dBm
Environment
For indoor and outdoor use
Operation temperature: 0 to +50°C
Presence
Detection of person present (within 5 – 10 cm)
Detection interval 500 ms (1s reaction)
Key Pad
'0' – '9' + 6 function buttons
Backlight: On when unit active (person present) and light level low
RFID
Supports tags following the standards: ISO14443A and MIFARE classic
All tags must have each their own unique identifier (UID)
Reading distance: ~5 cm.
Communication
Wireless protocol
Zigbee 3.0
Zigbee end-device
Certifications
Conforming to CE, RoHS and REACH directives
Get started with your new frient
Download the installation manual here.
Wanna be frients?
Stay in touch with your frients. Be the first to meet new frients. Sign up for the frient newsletter.
News from the friently Intelligent Keypad