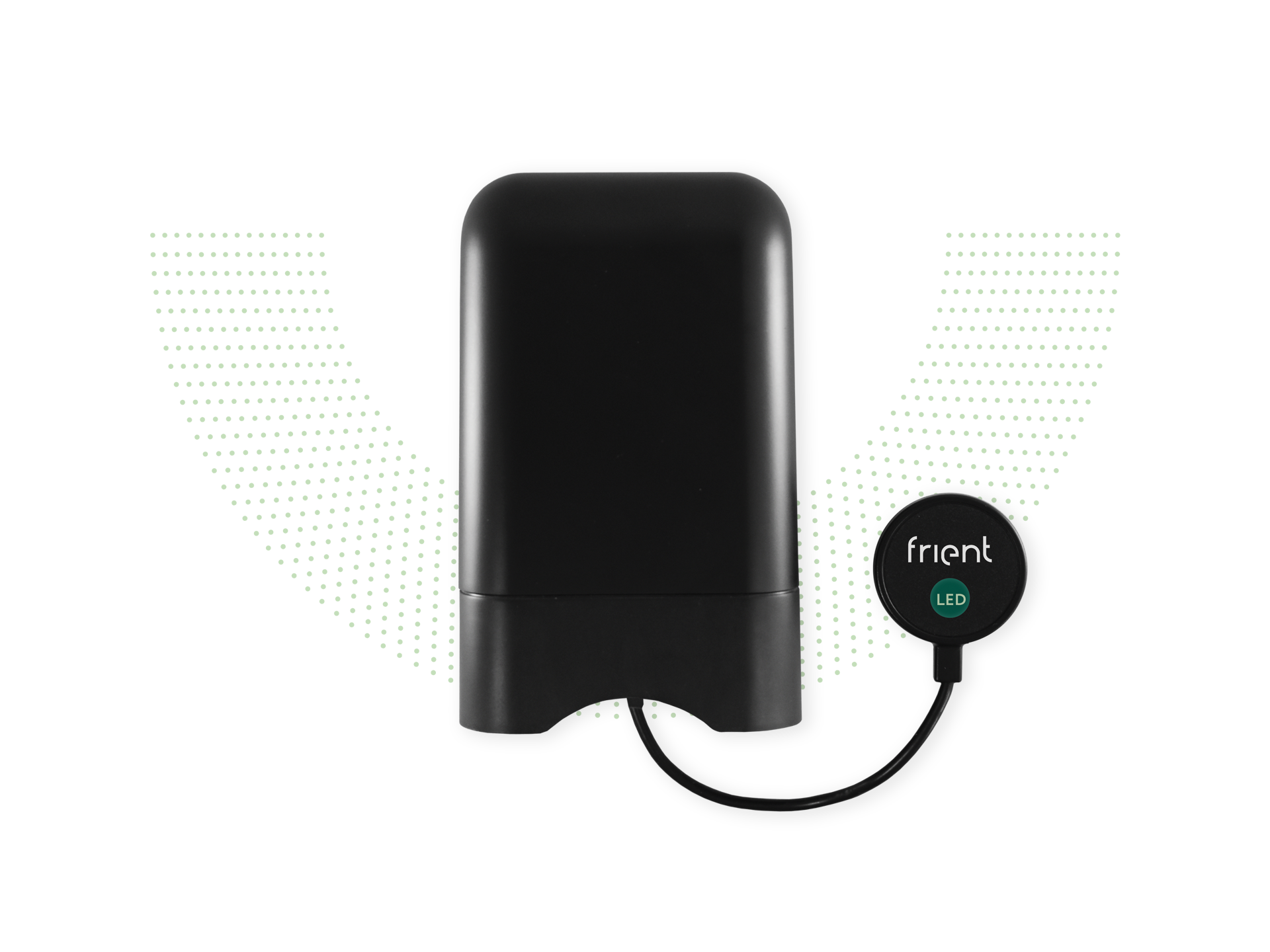 Become energy-aware
Electricity Meter Interface
Imagine always having a frient keeping track of your electricity consumption. You know, someone who can connect you with your meter on another level and make you more energy-aware. Someone who wants to help you lower your consumption and save money.
Now that's a frient!
Lower your electricity bill
Mount the friently Electricity Meter Interface on your electricity meter, and it starts communicating with you wirelessly via a compatible hub. You don't need professional help to install it. You can just do it by yourself. How easy is that?
Now, you can stop fearing your electricity bill. With the remote meter readings from your frient, you can identify when your consumption peaks and start lowering it.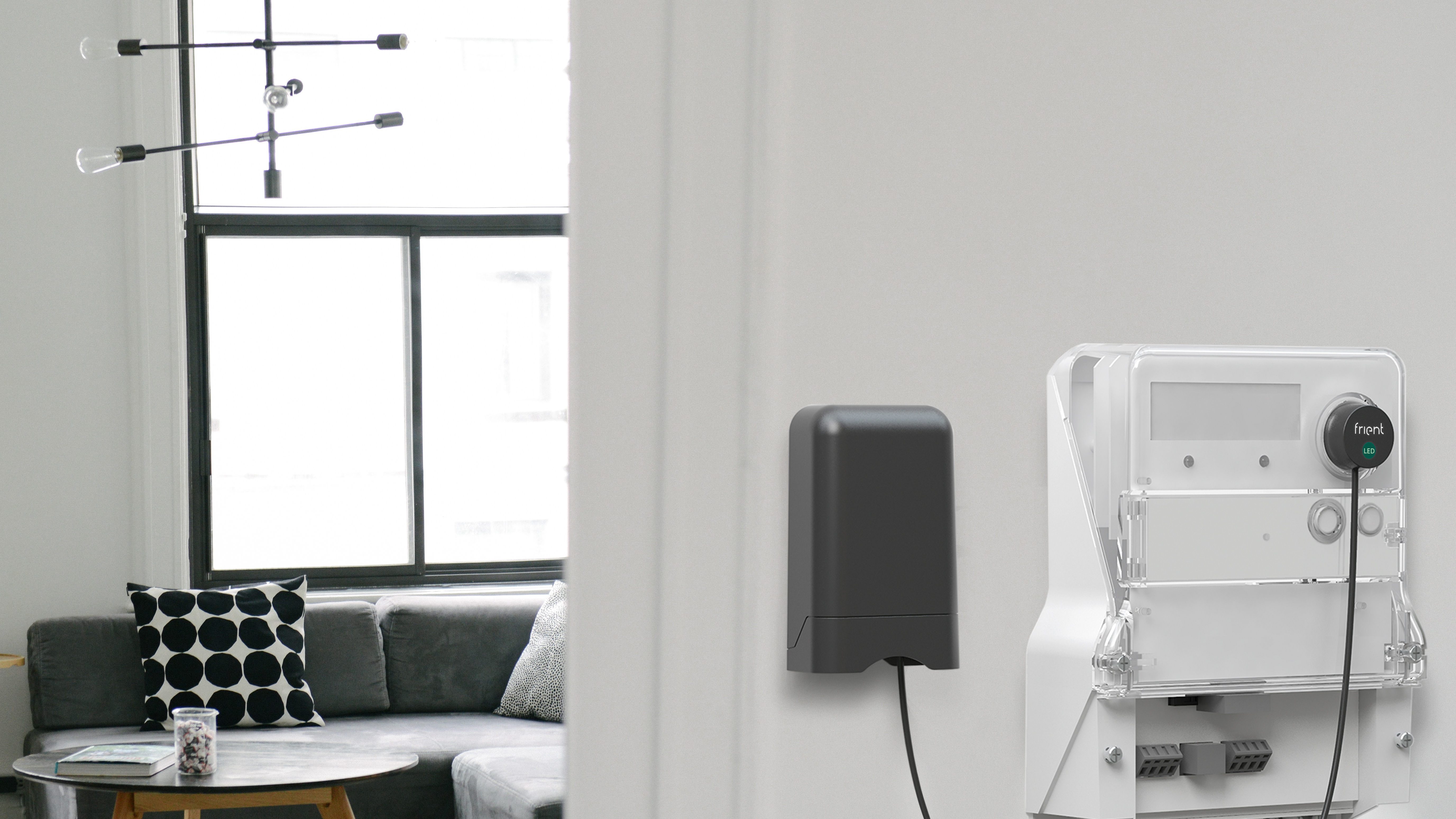 That's what frients are for
Informing you about electricity consumption
Working with meters that have a blinking LED light*
*Pulse rate according with European Standard of 1000 pulse/kWh
Easy installation
Help the grid
Electricity grids are massively strained by peaks in consumption during certain periods. When people come home from work and turn on the heat, charge their electric car, and start preparing dinner while turning on the washing machine to do laundry before bedtime, the grid is heavily loaded.
With the Electricity Meter Interface, you can help the grid; identify your peaks, and move your consumption to off-peak periods.

Reviews from friends of frient
See what other people have to say about this frient
A must-have
Highly recommend - only took a minute to install and provides great, up-to-date readings on current power consumption.
Accurate and easy to install and integrate
Zigbee pairing with Smartthings hub was seamless. There is a device handler ready to go. As this is a pulse-counting device, its almost as accurate as the smart-meter its connected to.
Extremely precise
Extremely precise, with no need to cut wires, it can be installed in an instant. It was sufficient to position the sensor on the led beach of the meter to immediately have an immediate reading of consumption.
Specifications
Communication protocol: Zigbee
Battery: 3 x AA, exchangeable
Battery life: 2 years, updating every 5 seconds, at room temperature
IP class: IP22
Operation temperature -20 to +60°C
Color: Black
Dimensions: 115 x 35 x 70 mm
See all specifications
General
Dimensions: 115 x 35 x 70 mm
Colour: Black
Power supply
Battery: 3 x AA alkaline batteries, exchangeable
Battery life: 2 years, updating every 5 seconds, at room temperature
RF Performance
Sensitivity: -98 dBm
Output power: +8 dBm
Environment
Operation temperature: -20 to +60°C
IP class: IP22
Relative humidity 5% - 85%, non condensing
Specifications meter reading
Interfaces
Norwegian HAN Interface
Hardware: Based on EN 13757-2
Software: Based on IEC 62056-7-5
Communications
Wireless protocol
Zigbee Home Automation 1.2
Certifications
Conforming to CE, RoHS and REACH directives
Zigbee Home Automation 1.2 compliant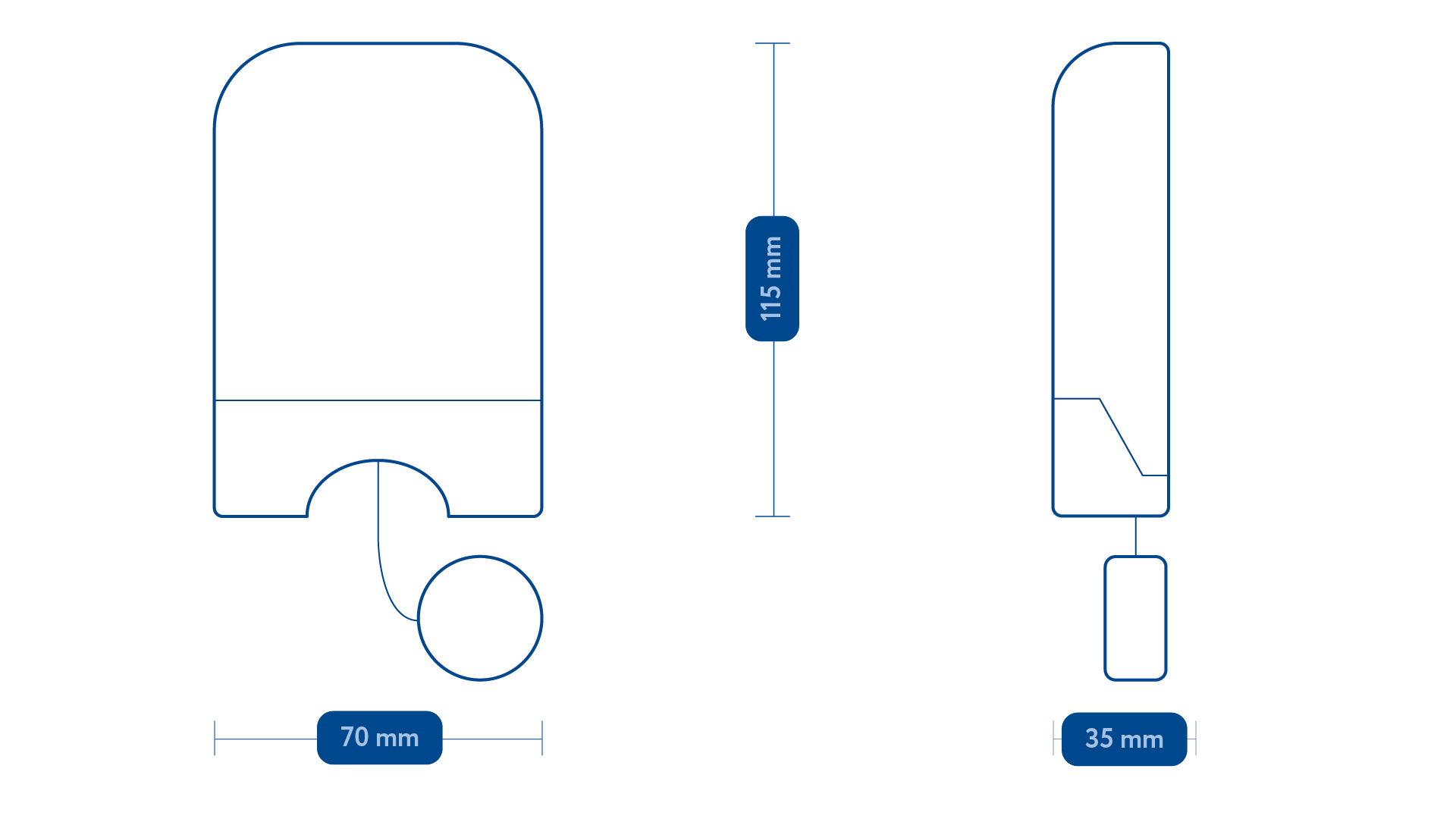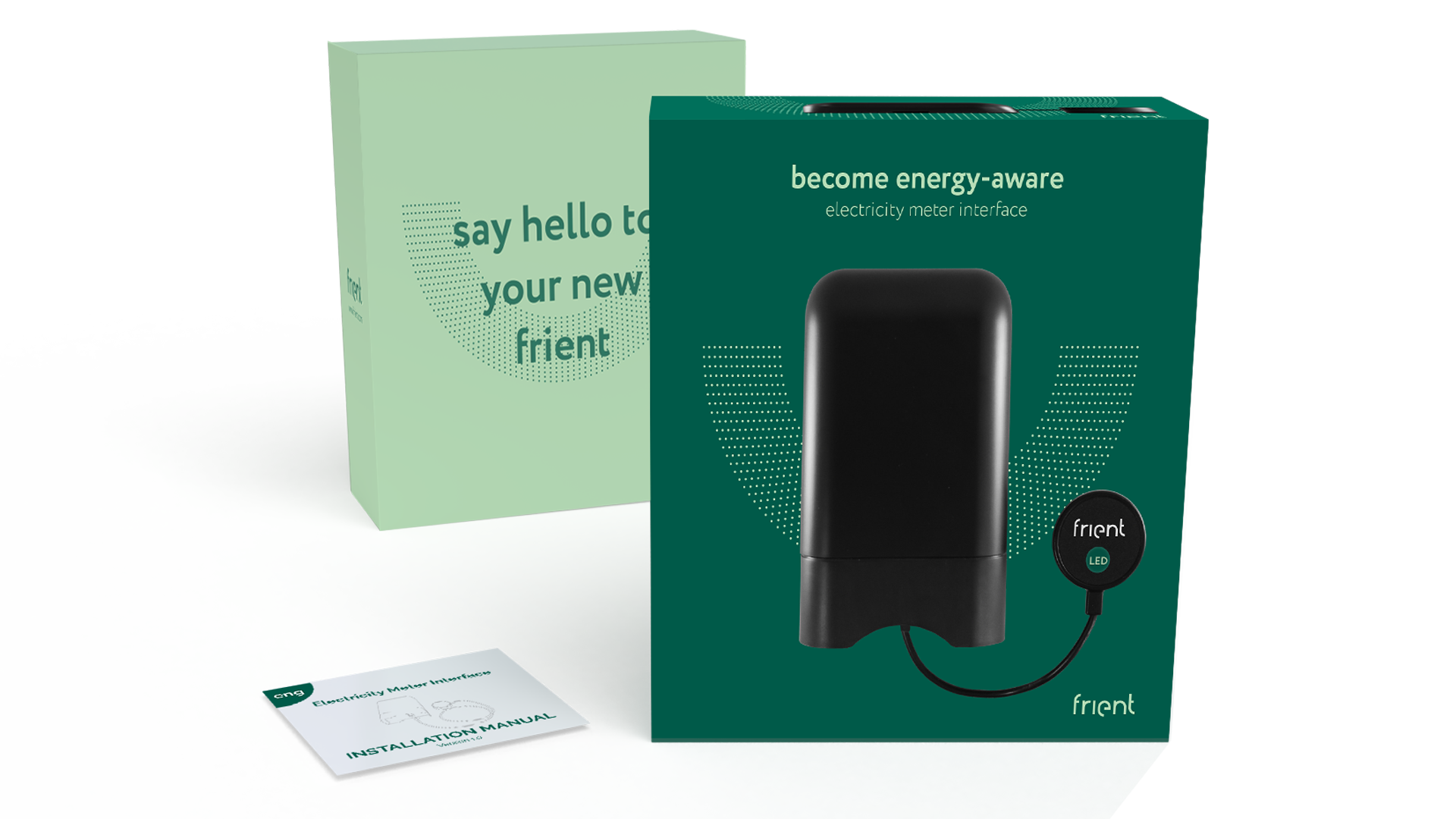 Get started with your new frient
Download the installation manual here.
Wanna be frients?
Stay in touch with your frients. Be the first to meet new frients. Sign up for the frient newsletter.
News from the friently Electricity Meter Interface