frients with SmartThings
Most of the frient devices work with SmartThings, a multiprotocol smart home hub designed to make your everyday easier, safer, and more entertaining. Get inspiration for your smart home with SmartThings below.
One app – endless possibilities
With SmartThings as the brain of your smart home, building a smart home tailored to your needs is a seamless experience.
Simply connect your frients or other smart devices in the SmartThings app and start exploring endless possibilities.
Use SmartThings to send you a notification from your Intelligent Smoke Alarm if your food is burning in the kitchen, stay updated on the humidity in your room from the Smart Humidity Sensor, and much more.
Connect all your smart home devices with SmartThings so they can "talk" to each other and make your life easier.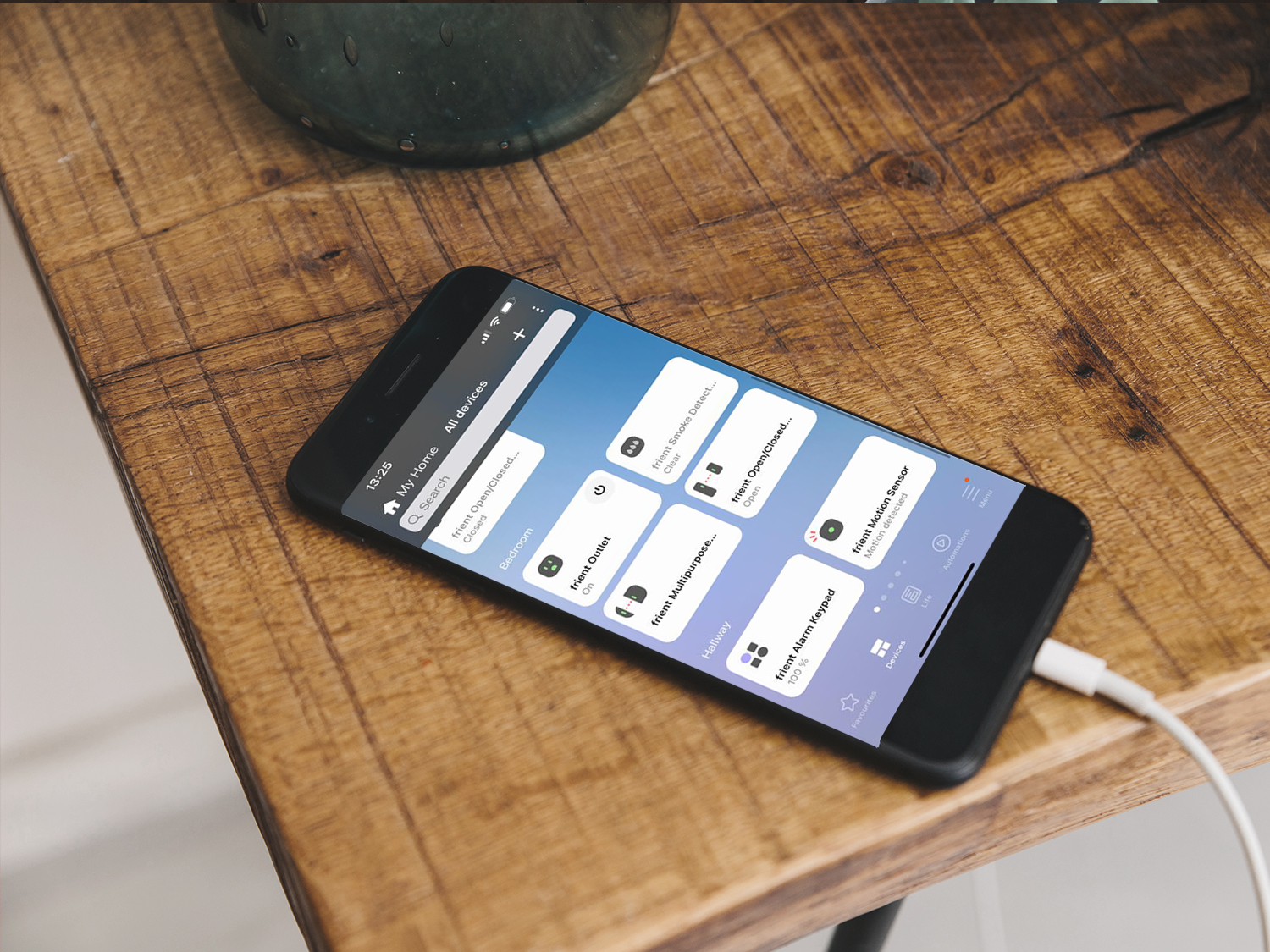 Make smart home easy for everyone
Not a smart home expert? You really don't have to be with SmartThings's user-friendly platform that will guide you from the start and show you quick and easy ways to get more from your smart home.
Through an easy-to-use home dashboard and a virtual test home with many examples for you to try out different features and automations to get inspired, you will be able to set up your personalized smart home in no time – all through the SmartThings app.
Wanna be frients?
Stay in touch with your frients. Be the first to meet new frients. Sign up for the frient newsletter.