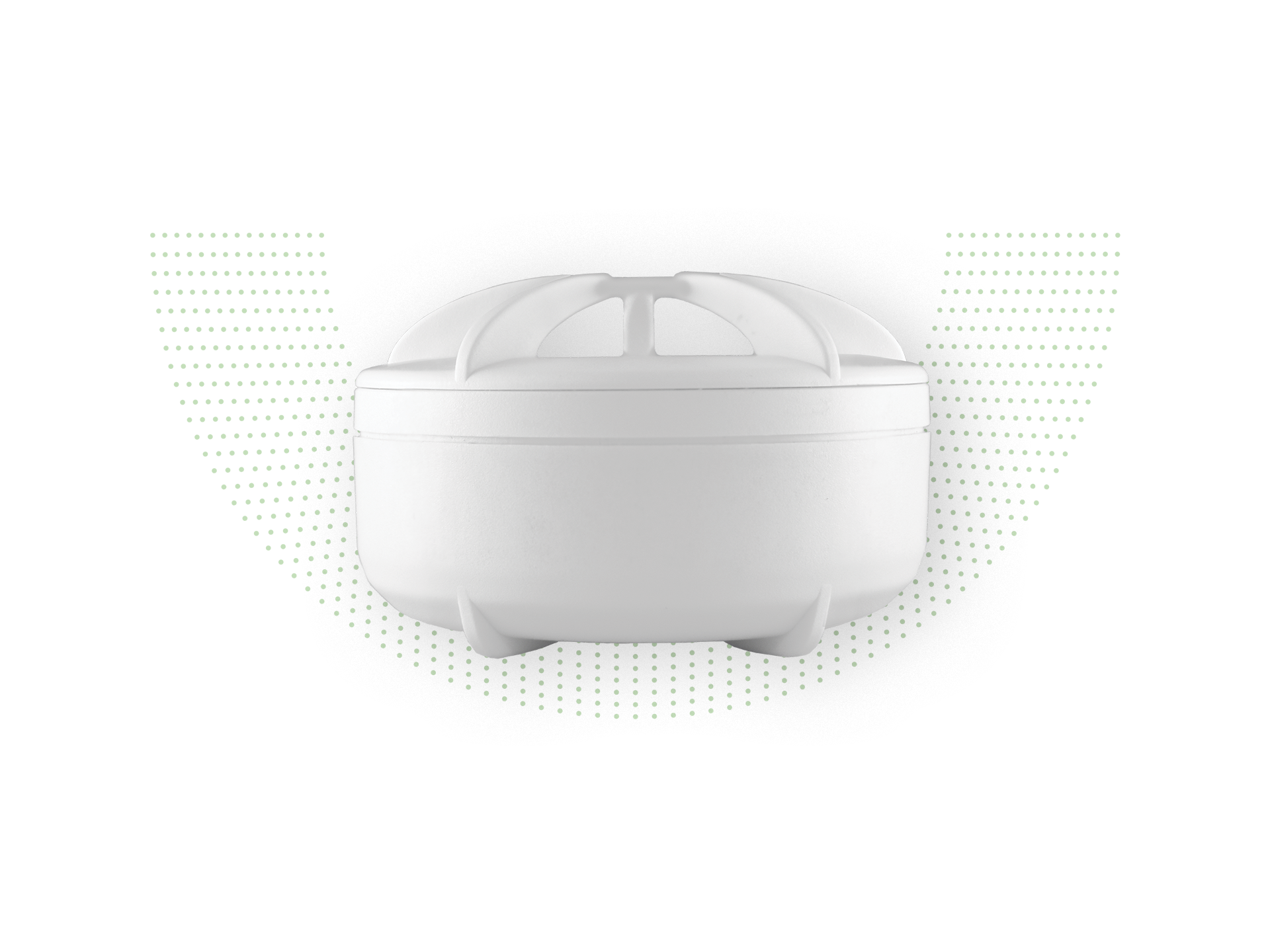 No more drip drip
Water Leak Detector
Imagine always having a frient protecting your home from water damages. Someone who looks after your home and belongings - and lets you know if there is a water leakage somewhere.
A frient who knows that everybody would rather have a pool in their backyard than in their basement.
Now that's a frient!
Water your plants, not your floor
Put the Water Leak Detector on the floor anywhere there's a risk of leakages or flooding, and you won't be in doubt if it detects something. This is a loud little frient!
The Zigbee-based Water Leak Detector also sends you a notification. Feel at ease, knowing that your frient is watching your home all the time – even when you're not at home.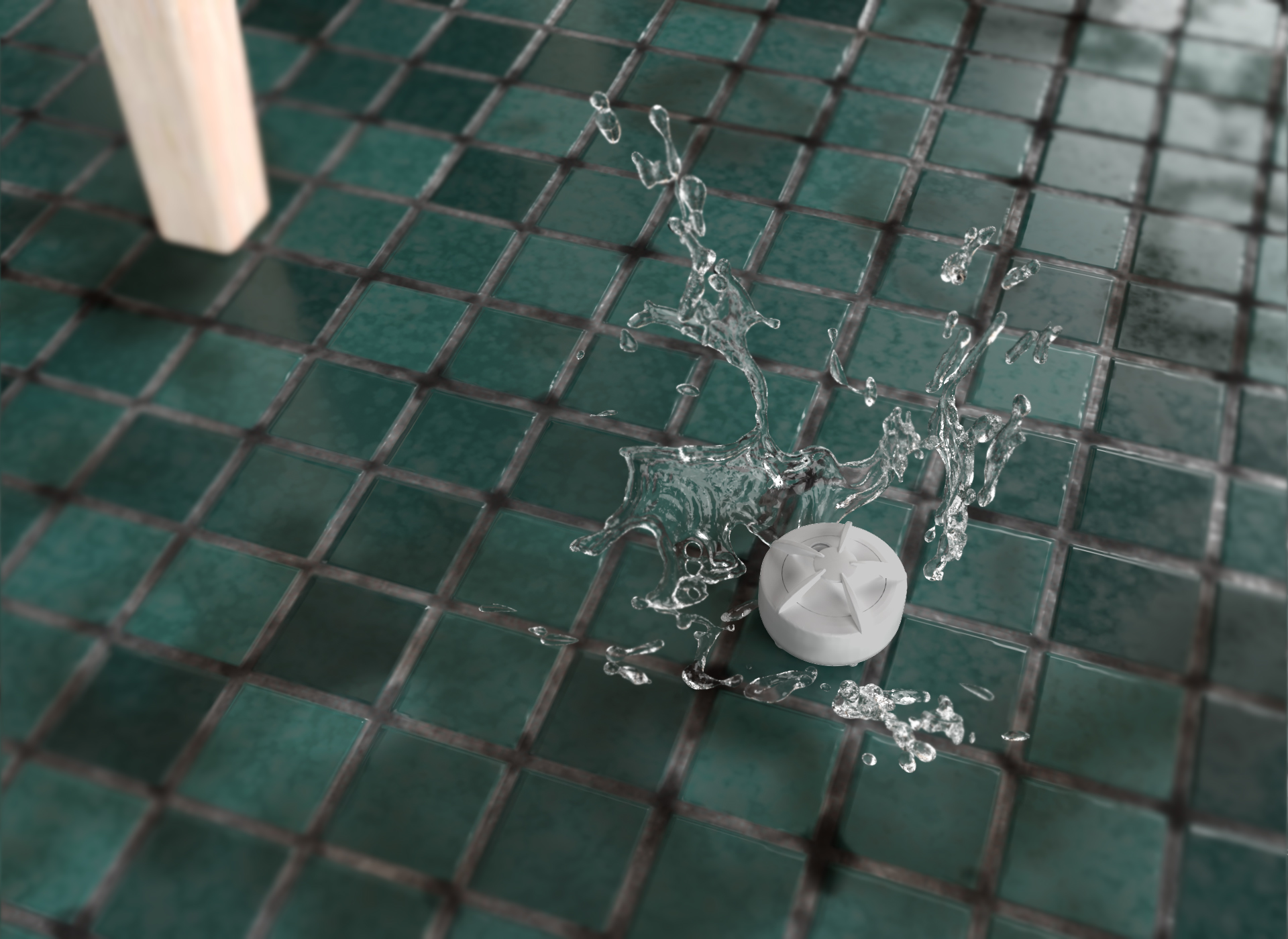 That's what frients are for
Leakage alerts
Preventing flood damages
No unwanted pools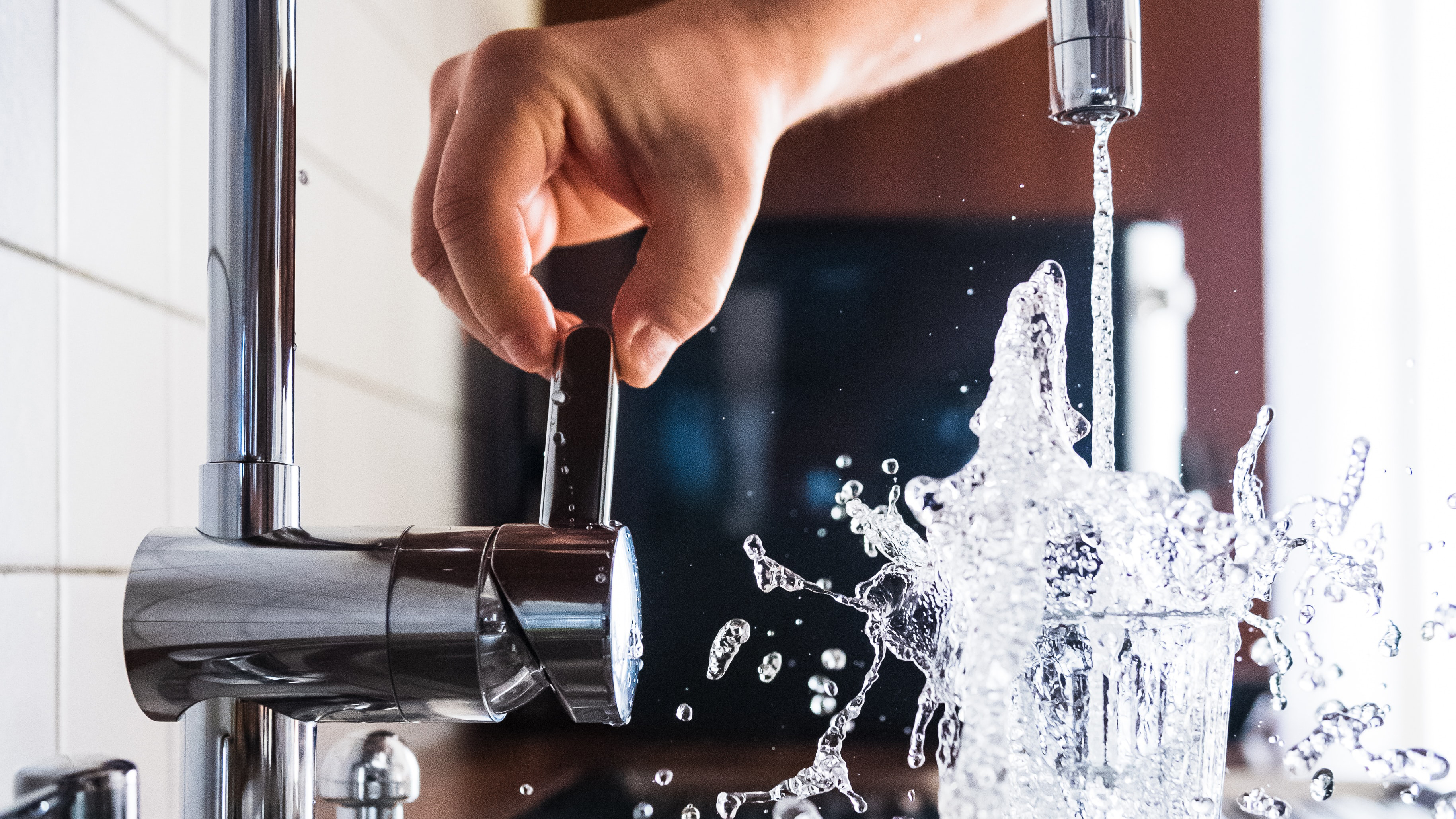 Don't waste water
Your frient knows that water damage is a costly affair – and it wants you to spend your money on more fun things than repairments.
Keep the water in the pipes or outside your house, and spend your time enjoying your belongings instead of mourning the loss of them. Your Zigbee frient knows that time is precious when a leakage occurs.
Prevent damages with instant warnings from the Water Leak Detector.
Detect hidden leakages
Water Leak Detector Probe
Do you want your frient, the Water Leak Detector, to follow the way of the water and go places that are difficult to reach in the search for leakages?
Upgrade your Water Leak Detector by adding a probe to it. Place the detector in the base of the probe, stick the detector to the wall, and place the probe on the floor – simple as that!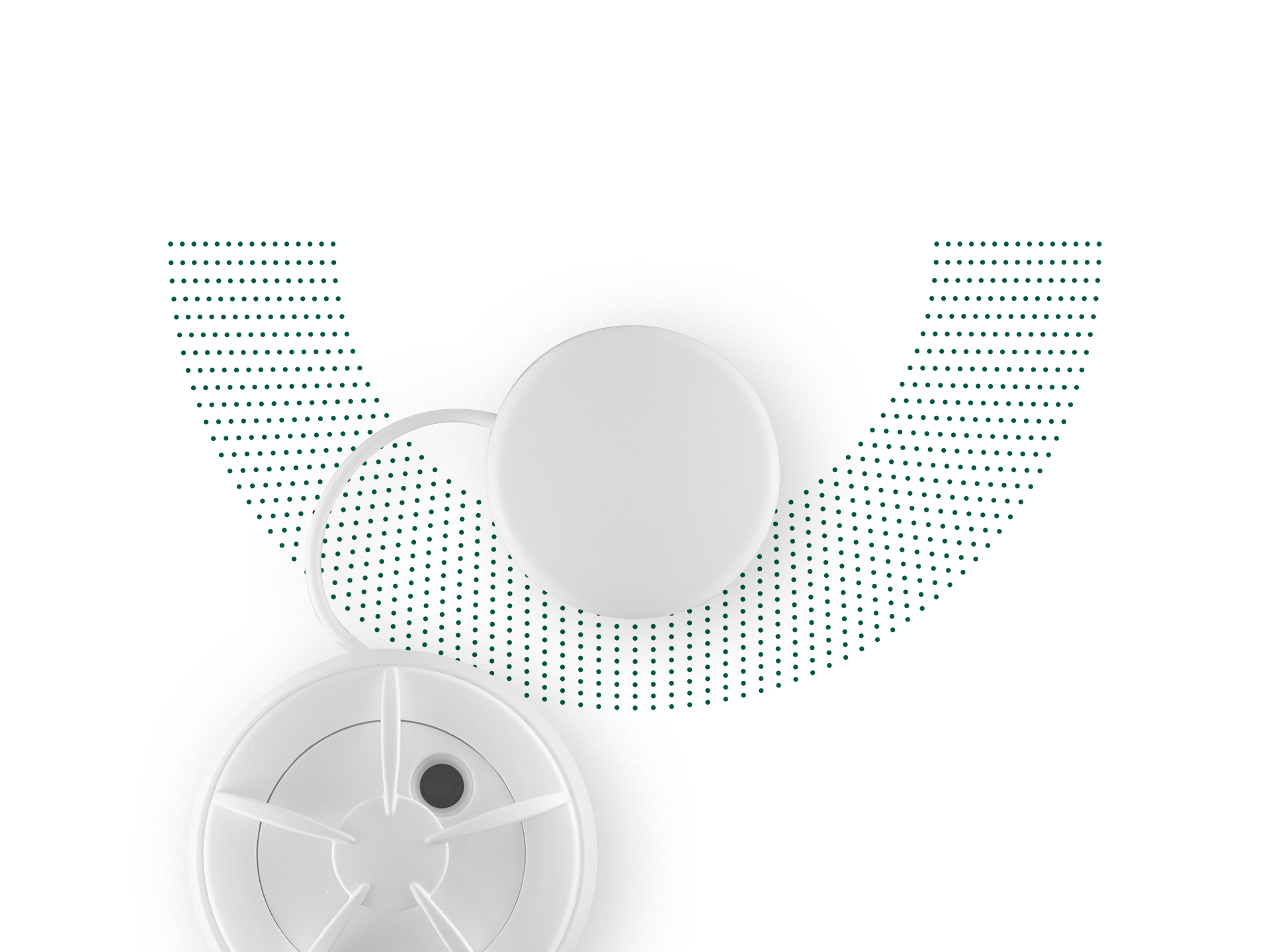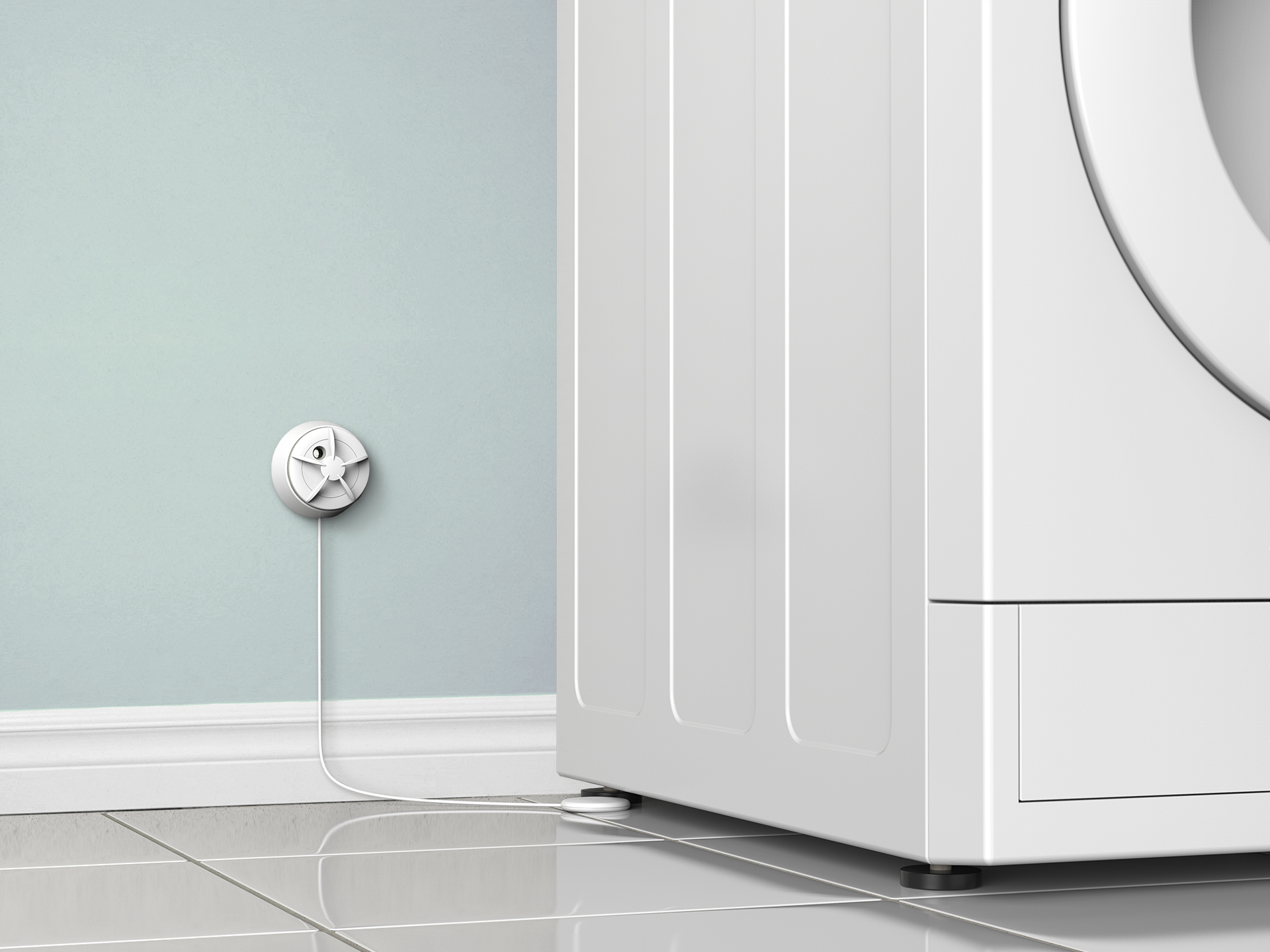 No pools under your washing machine
Equipped with the probe, the Water Leak Detector can detect water in even more places. Maybe you're afraid that your washing machine is leaking from the hose.
Ask your frient, and it will let you know – loud and clear.


Reviews from friends of frient
See what other people have to say about this frient
Very good product
Very good product, clear documentation, easy to pair. I have it following a leak in the bathroom. Clean, simple, compact, and well-made design.
Works perfectly with Zigbee gateway
This product works perfectly with my Zigbee 3.0 Gateway. A water leak is passed on to the gateway so that you receive a notification on your mobile phone in addition to the audio signal. In contrast to the cheaper versions from China, this is a product that is really Zigbee compliant and works. Recommended
Specifications
Communication protocol: Zigbee
Battery: 1 x CR123A, exchangeable
Battery life: 5 years, reporting every 5 minutes
IP class: IP20
Operation temperature 0 to +50°C
Color: White
Probe
Color: White
Cable length: 900 mm
See all specifications
General
Dimensions: Ø 60 x 37 mm
Color: White
Power supply
Battery: 1 x CR123A, exchangeable
Battery life: 5 years, reporting every 5 minutes
Battery level and low battery warning can be reported
Radio
Sensitivity: -92 dBm
Output power: Typ. +4 dBm
Environment
IP class: IP20
Operation temperature 0 to +50°C
Relative humidity up to 95% non-condensing
Range
Minimum 100 meters (open field)
Specifications alarm
Specifications liquid detector
Default reporting every 5 minutes
Immediate reporting in alarm mode
Specifications temperature sensor
Range: 0 to +50°C
Resolution: 0.1°C (accuracy ± 0.5°C)
Communication
Wireless protocol
Zigbee 3.0
Zigbee end-device
Certifications
Conforming to CE, FCC, RoHS and REACH directives
Probe
Dimensions: Ø 50 x 8,5 mm
Color: White
Cable length: 900 mm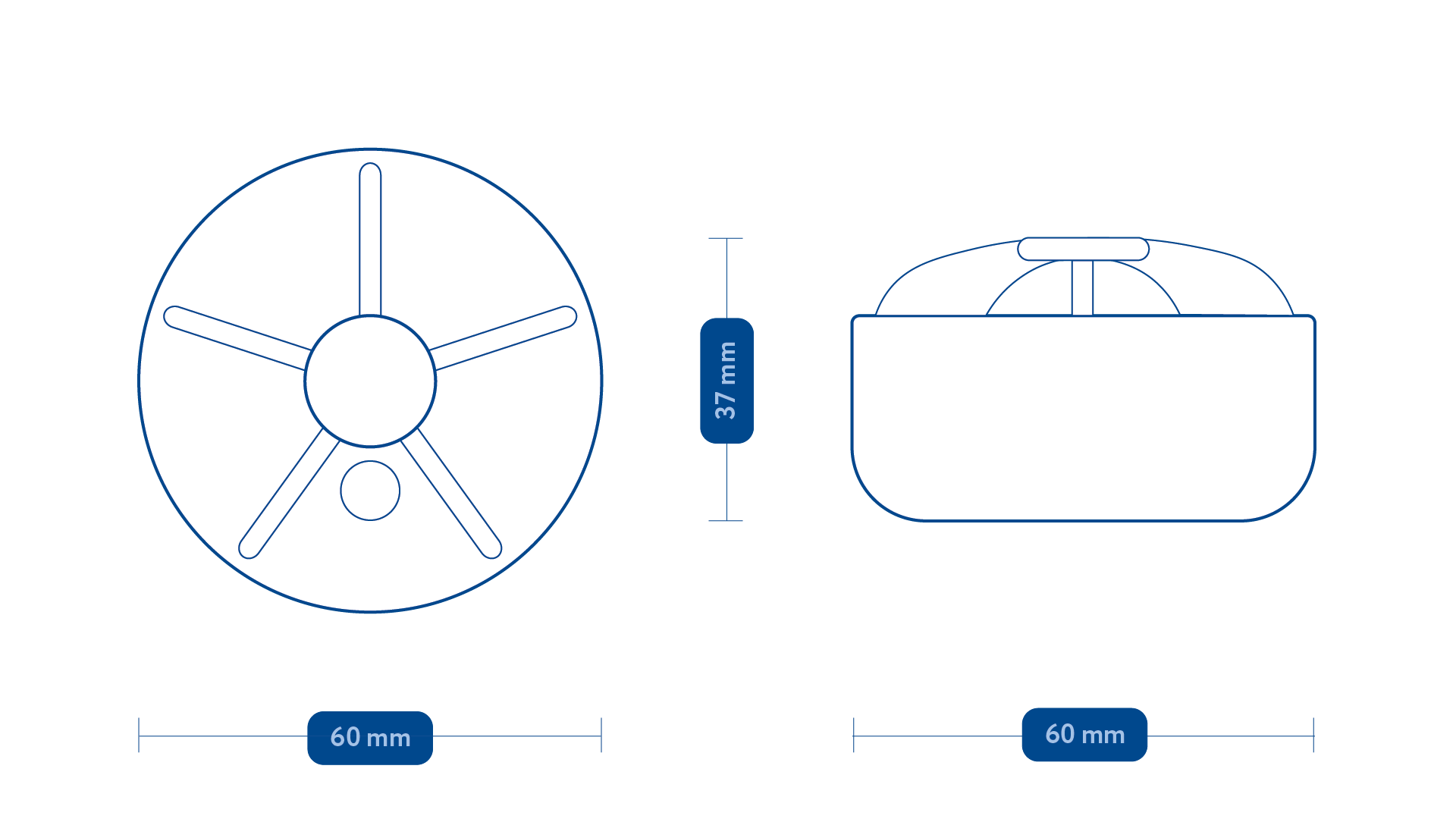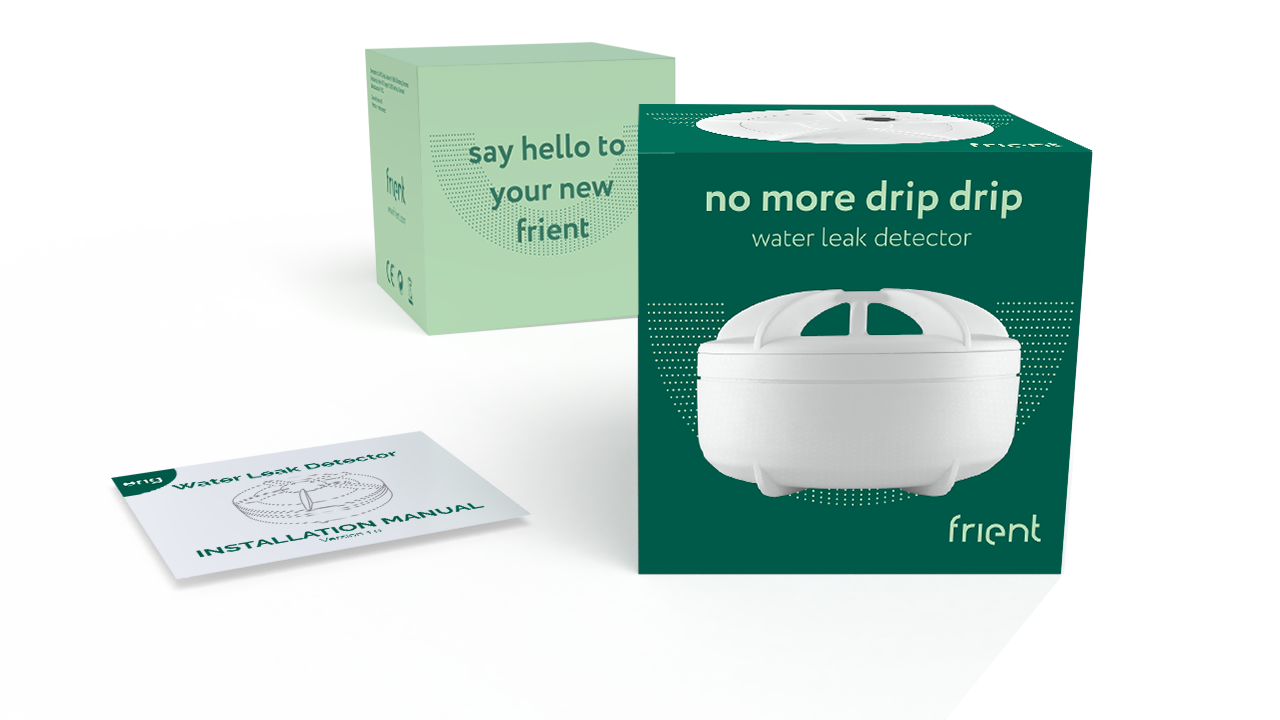 Get started with your new frient
Download the installation manual here.
Wanna be frients?
Stay in touch with your frients. Be the first to meet new frients. Sign up for the frient newsletter.
News from the friently Water Leak Detector